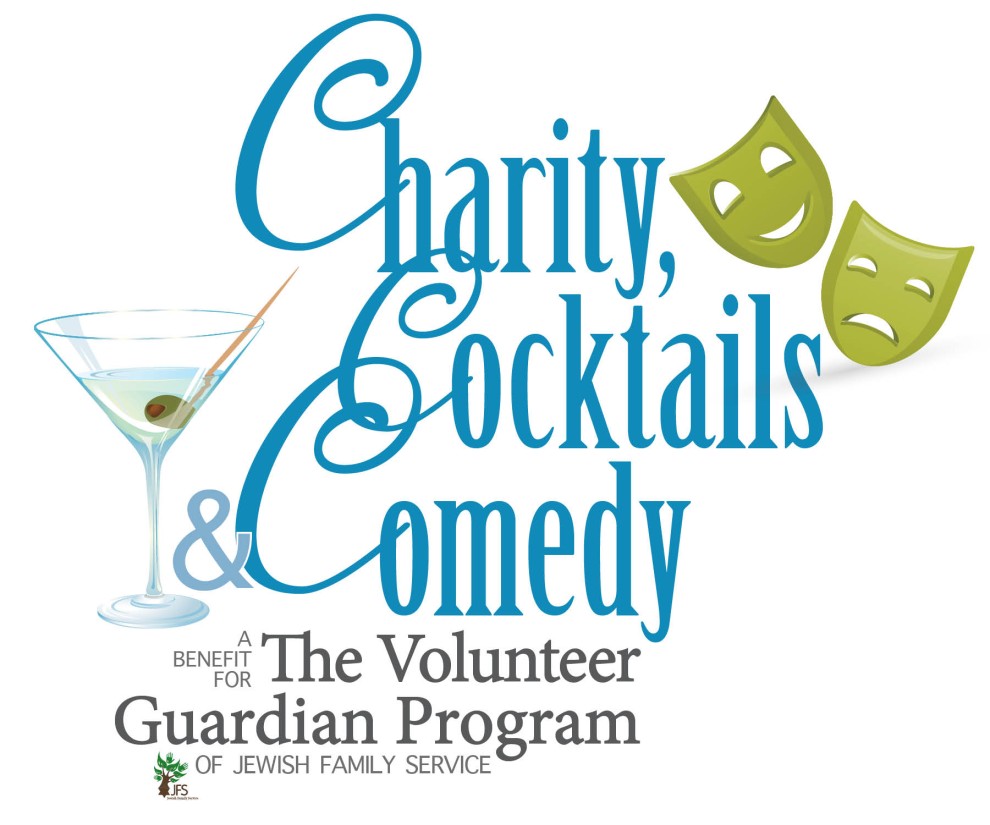 The Volunteer Guardian Program, a collaboration of Jewish Family Service, will hold its first fundraiser May 4 at The Tangier's Cabaret. "Charity, Cocktails and Comedy" will start at 5:30 p.m. and includes a night with comedians Shawn Boyd, Jill Smith, Jasymn Carter, Marlena Mann, Ryan Yex, Angelo and Ned Parks, and Jasen Sokol from 1590 WAKR will emcee the event. 
General admission is $50 ($25 is tax deductible) and includes heavy appetizers, two drink tickets, networking opportunities and a clean comedy show. Tickets may be purchased by calling The Tangier at 330-376-7171 or online at
www.jfsakron.org
or
www.thetangier.com
.
Sponsorships are still being accepted. Tickets included with the Gold or Silver Sponsorships may be donated back to the program so dedicated volunteers may attend. To sponsor, call J.J. Mesko-Kimmich, Director of Volunteers at JFS, at 330-867-3388, x583 or email  jmeskokimmich@jewishakron.org.